Category Archives: International Festivals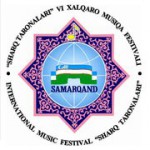 All fans of ethnic music of various nations get ready for the start of International Music Festival "Sharq taronalari" which will kick off on 25th of August and end on 30th. International Music Festival "Sharq Taronalari" is organized every two years by the President of the Republic of Uzbekistan -Islam Karimov with the support of the Ministry of Culture and Sport of Uzbekistan, Ministry of Foreign Affairs of the Republic of the Uzbekistan , the National Broadcasting Company of Uzbekistan, Uzbek Composers' Union and the Mayor Office of the Samarkand region. The main purpose of the festival included a program of cultural activities of UNESCO – the preservation of traditions of national musical art around the world, connecting countries in the center of ancient Samarkand – "pearl of the Orient" You will be surprised and amazed by the bright impressions of great event, connecting with creative collectives from over 50 ensembles from around the world and get a colorful acquaintance with the culture of Uzbekistan.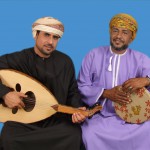 International Folklore Development Association ( IFDA) from Austria is coordinating participation of Omani traditional musicians and singers Farid Al Balushi and Ishaq Al Harthy to take part in this event. The duo will play in the competition following peaces: India Ship, Air breeze and the Nights. IFDA team wishes to musicians a safe trip to Uzbekistan and enjoying the beauty of Samarkand, while also to win the highest prize in the competition. IFDA values its cultural activities in the Sultanate and we see this kind of support for Omani musicians as the least we can do for the country so generous towards many foreign artists.
On September 30th Bahrain was opening doors for the new 21st edition of its renowned Music Festival with artists from Armenia, Jordan, Egypt, Spain, Sudan and Tunisia taking part. It is great honor for our company to be part of this event with organizing Hasmik Leyloyan and Camerton Chamber Orchestra concert, for all those that want to listen to their amazing music please find more information here:
http://www.manamaculture2012.bh/en/AllEvents/MUSIC/MusicFestival/ See the poster here: hasmikE
Oct. 1, 2012 Hasmik Leyloyan
Genre: Qanun Night Country: Armenia
Since the 70's, Hasmik Leyloyan, the "Queen of Qanun" has been considered the innovator of the classical school of Armenian Qanun. Her unique style incorporates the rich history of Qanun by brilliantly blending folk with classical complex composition.
Shaikh Salim bin Oufait al Shanfari, Head of Dhofar Municipality and Head of the Organizing Committee for Salalah Tourism Festival, said that this year's festival will start early on June 21 and ends on July 18. With more than 1, 5 million visitors Salala Tourism Festival is one of the biggest events not only in Oman but also in GCC. Celebrated annually and the festival enjoys the unique climate characterised by light rain, mist, balmy weather, green-carpeted hills and the well-preserved culture and traditional lifestyle of Oman. 'Sal
alah is the region's summer paradise is geared up to witness the season's largest shopping and entertainment extravaganza, all under one roof. Bigger than ever before, the Salalah Tourism Festival 2012 will showcase a variety of cultural, heritage and entertainment activities over a period of 30 days. A broad spectrum of the latest fashion trends, exotic products and items will be on display at the Shopping Fair, held alongside the month long Salalah Tourism Festival. The fair will allow both local and foreign businesses to showcase their products and services, and hence make inroads into the booming market in the Dhofar region.' ( from http://www.salalahtourismfestival.com
Continue Reading
A festival that presents magic of culture, music and dances of Central Asian countries comes to life in Doha. The festival will host such big names like Salamat Sadikova, Ramiz Usmanov, Rauf Avezov, Ofarin Dance theater and many others. It will open its doors to public on 23rd with small fashion show, amazing photo exhibition with works of renowned photographers: Eric Lafforgue, Chris Herwig and Boaz Rottem.
Opening ceremony will be in conducted in Katara Art Center from 05:30:pm till 08:00:pm. Admission is open .
It has been a tradition by now to share with my readers the results of a project, after fully finalizing it. Now it is about Muscat Festival 2012 in Sultanate of Oman held from 26 of January until 1 of March. Muscat is a beautiful city and it is becoming a fairy tale with its sky illuminated by the fireworks . Dedicated the 'Year of the Child' by the Council of Ministers, this edition of the Festival was particularly focused on creating education, fun and entertainment for the youth. A showcase of both Omani and international culture and heritage, the Festival also hosted some of the greatest cyclists from the Tour de France compete in the third edition of the grueling six day Tour of Oman race. a celebration of Arabic style at the Muscat Fashion Week; a feast for the taste buds at the Oman Food Festival and a number of entertainment activities that will appeal to the whole family. Being one of the most celebrated events not only Sultanate but in GCC in general. This is an event for children and adults alike.
While we struggle to cope with the limited timetables, our Denmark friends have started their preparations early to give all the participants great time to prepare both their beautiful program as well as to collect enough money to travel! The festival is from the 28th of July to 4th of August 2013. You will be asked to fill an entry form and return to us before the 1st of May 2012 including a link to a video of your performing (for example at www.youtube.com) and besides that a few photos send as files by e-mail.
(Entry form you can receive from me or from Ms. Lene mailto:[email protected]) Continue Reading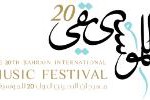 Over the course of its 20 years history, the Bahrain international Music Festival has transformed into a key channel of expression for musical talents from home and abroad, as well as a primary conduit for cross-cultural dialogue and innovation. If you are in Bahrain do not miss this opportunity, neighbouring countries are also welcome to attened. But knowing great passion that Bahraini public has towards music, I wonder if that will be easy to find a seat. I know this from my own experience, I watched once a concert in Bahrain – standing, as many others did, because there has been great interest towards performing ensemble, and the concert hall was not big enough to take in all those that wished to watch the concert!
To know more about the program please visit Bahrani Ministry of Culture official web-site: http://www.moc.gov.bh/en/header/Events/Events2011/The20thBahrainInternational
MusicFestival/The20thBahrainInternationalMusicFestivalprog/#d.en.5817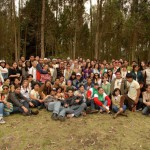 With the purpose of creating stronger links between folklore and the cultures of America and the World and with the conviction that the best tools to achieve it are Dance and Music; the 1992th Music and Dance festival has been organized. There had been nineteen years of an organizative hard work, success of which emerged this event as one of the most important festivals in Ecuador and one of the best ones in Latin America. There have been more or less 9500 artist from friendly countries of America, Asia and Europe that have participated during the 19 editions of this festival. The main motto of this Encounter is "Only by knowing the living countries is how we identify ourselves as a country" .
"Every August, for 30,000 people, Worlds Meet in Japan" By Prof. Ian Frank.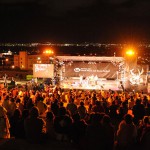 It wasn't planned this way. In 2003, I was living in the north of Japan and practicing drumming with a local group. They wanted to celebrate their fifth anniversary with a concert, and in front of my workplace is a huge lawn, so I said "Let's do it!" By gradually expanding from local to national to overseas groups, what started as an enjoyable day out for us and some friends has now turned into an annual five-day international event that passed 30,000 audience for the first time this year. We benefited from stumbling onto the gap in Japan's events ecology: although the country is brimming with festivals, there were no others that focused on inviting groups from overseas. Because we weren't really expecting this success, we have the rather unimaginative name of "World Music and Dance Festival", with its abbreviation WMDF (see http://wmdf.org/en). "Think big big big at the beginning" is just one of the lessons that we learned the hard way. We did better this year when naming our new festival that we co-located with WMDF: the "Mogu Mogu" festival fills the park we are based in with stalls selling goods and gourmet from around the world ("mogu mogu" is a Japanese onomatopoeia for the sound of eating). Continue Reading
The 10th edition of Asia-Pacific Traditional Arts Festival will take place from October 1 to 10, 2011 at the National Center for Traditional Arts, a 24-hectare cultural complex located in I-Lan County, Taiwan. The Festival is presented by the National Center for Traditional Arts with sponsorship of the Council for Cultural Affairs (CCA). About 120 traditional arts groups from 23 Asian Pacific countries had been invited to the Festival over the past years.
← Older posts