Monthly Archives: March 2010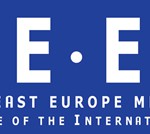 The South East Europe Media Organisation (SEEMO) is pleased to announce the 2010 Dr. Erhard Busek – SEEMO Award for Better Understanding in South East Europe. Sponsored by Dr. Erhard Busek – Jean Monet Professor ad personam, President of the Institute for the Danube Region and Central Europe, Coordinator of the Southeast European Cooperative Initiative (SECI), Former Special Coordinator of the Stability Pact for South Eastern Europe and President of the European Forum Alpbach – the EUR 3,000 award will be presented to a journalist, editor, media executive, media expert, writer or journalism trainer in South Eastern Europe, who has promoted better understanding amongst peoples in the region and worked towards ending minority-related problems, ethnic division, racism, xenophobia, or who has helped in any other form to foster understanding in South East Europe. Continue Reading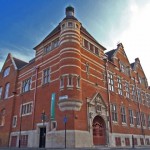 Today at London's Courtyard Theatre will be held the world premiere of the play "The Power of Love" by New Zealand author Tony J. Williams in a production by Hollywood director Ilmar Taska from Estonia. The main role in this gripping play, which explores the depths of modern interpersonal relations, embodied by the Austrian actor Christoph Dostal, on the side of Anna Winslet (sister of Kate Winslet). It is Dostal's first leading role in English on a London stage. Beside Christoph Dostal another Austrian artist is involved in this production: the aspiring fashion designer Maria Oberfrank (Pitour fashion label), a student of Vivienne Westwood and Helmut Lang, is responsible for the costumes. "The Power of Love" will be playing till 25 April 2010 except Mondays at the Courtyard Theatre in London's Old Stree (www.thecourtyard.org.uk).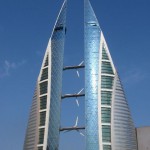 My next stop in Arabian Gulf , after trendy Doha, is Bahrain. Getting into the plane, which is just taking up to land in some 15-20 min, I can barely drink my champaign, served by Qatar airways smiling crew members. My trip coincided with Formula 1 and Bahrain was in news all around the globe. It is good to be there when such famous event is covered by the whole world, at the same time, is good to see also different Bahrain, to find something particular and not just cliche descriptions, known to all.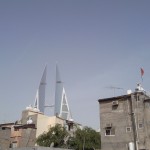 Bahrain is more oriental then Doha, it is more ancient, this what one can notice immediately, upon arrival. It is the paradise on the Earth – Dilmun.. In Doha you feel everything is new, trendy, just built or being built. Bahrain is different, it is mixed, old and new, it is even more oriental then Doha. But it's oriental style also different from the one you feel visiting Levant. Here the winds of Arabia cross with those from Iran, Pakistan, India and China. Even markets are as mixed, as the winds upon Bahrain itself. Continue Reading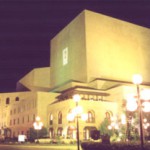 A concert in the Syrian National Opera Dar al-Assad comes as culmination of four years successful Austrian-Syrian cooperation in the field of modern music and composition. On 18 March, Damascus Conservatory Orchestra will present a concert program, which includes works by Hassan Taha, Zaed Jabri, Johannes Brahms, and Gottfried von Einem. Already in February the younger generation of Syrian musicians under the direction of Austrian conductor Ewald Donhoffer and chief conductor of the Syrian National Orchestra Missak Baghboudarian were engaged in intensive rehearsals of contemporary Austrian and Syrian music and its roots. Continue Reading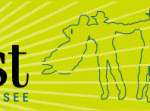 I have been cooperating with International FolkFest Murfreesboro, Tennessee already 3 or even 4 years and all the groups that I recommended to this festival have had wonderful experience. I keep supporting the organizers in their great work and wish that can do more in helping them to make this festival even more popular. Folk Fest is held from 13-20 of June, 2010 and promise to be "a great week of excitment and education". Throughout the week, international groups will perform for area schools, youth and senior citizen organizations and for civic clubs. Continue Reading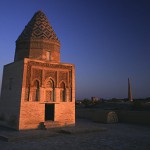 There is a great possibility for all of you to make a visit to Central Asia – Republic of Turkmenistan.
Ministry of Culture and TV and Radio Broadcasting of Turkmenistan organizes International Exhibition of arts and crafts and Festival of National Folklore "Spiritual treasury of mankind".
This event is organized with decree from the President of Turkmenistan Gurbanguly Berdimuhamedov. Make all preparations and coordination with the participating delegations, a special working committee was created in the Ministry of Culture and TV and Radio Broadcasting.