International FolkFest in TN, USA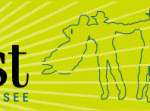 I have been cooperating with International FolkFest Murfreesboro, Tennessee already 3 or even 4 years and all the groups that I recommended to this festival have had wonderful experience. I keep supporting the organizers in their great work and wish that can do more in helping them to make this festival even more popular. Folk Fest is held from 13-20 of June, 2010 and promise to be "a great week of excitment and education". Throughout the week, international groups will perform for area schools, youth and senior citizen organizations and for civic clubs. The groups should consist no more then 20 dancers and musicians, and they will be lodged, provided food and local transportation throughout of their stay in TN, as well as to have possibility to learn more about local history, traditions and culture. The groups need to arrive to Nashville International airport on 13th and depart on 20th of June. All international transportation costs are to be paid by the groups themselves. For more information please visit: http://www.mboro-international-folkfest.org/Photos.htm For application form or other details, please contact Mr. Steve Gates, the festival director: [email protected] phone 615 896 3559 ( please add the US code when diling from abroad) or cell 615 542 4162 or fax 615 885 2631.
As far as I know, festival still need one more group to complete it's program for 2010, so be as fast as possible to contact Steve and coordinate with him your participation. All those that do not dance or play music, can be just visitors of this wonderful event and enjoy the performances from around the world.