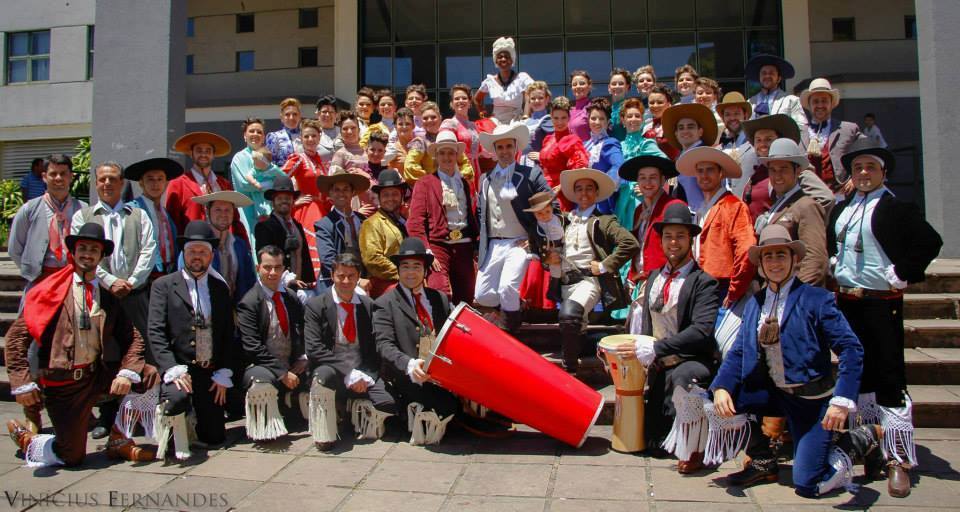 "The CTG Aldeia dos Anjos" (CTG means Gaucho Tradition Center) was founded in 1956.
To promote, preserve and spread out the art and the Gaucho´s Culture in the true and the systematic way is the main aim of CTG's existence.
Official invitations to represent the state of Rio Grande do Sul and Brazil in other countries are increasing every year. That's why the group is considered the ambassador of the Gaucho´s Culture abroad.
Since its formation "the CTG Aldeia dos Anjos" performed innumerous tours all over Brazil and participated in the folk festivals whole over the world, such as Argentina, Portugal, Spain, Turkey, Canada, United States and etc. The group has also participated every year, since 1979, in the Festivals of Art and Tradition, to promote the culture of Rio Grande do Sul.
In 2014, the dance group achieved an unprecedented feat winning the first international title for a Brazilian group in Turkey, in an International Dance Festival "Altinköprü" (Golden Bridge), during the 15th International Büyükçekmece Culture & Art Festival.
The troupe is known as the most renowned folkloric group in Brazil, winning 11 times in the Enart-Meeting of Arts and Traditions. The competition is the biggest competitive festival in America, which gathers more than 200 dance groups annually.