Ol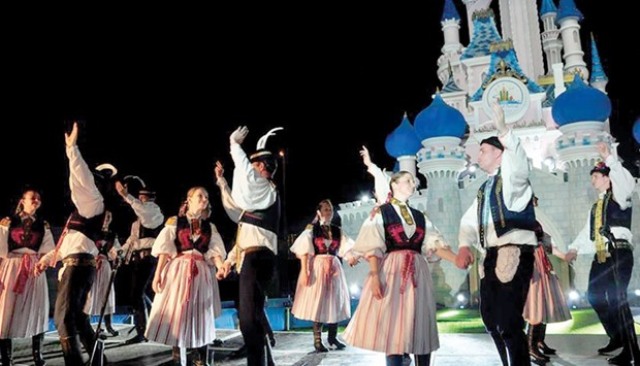 sava Dance Group was founded in 1951. It is one of the best amateur folklore ensembles originating from the town of Uherský Brod.
The members of group perform dressed in beautiful original costumes. Their songs and dances are characteristic with melodiousness typical for this region, which is, in addition well-known as the producer of excellent wines and plum-brandy.
During many years of its existence "Olšava Dance Group" visited more than 20 countries of Europe and Asia. It has been awarded several highest prizes at international festivals, for example, the Golden Necklace of Burgundian Dukes in Dijon, France, the Golden Temple in Agrigento, and many other awards. In the homeland "Olšava Ensemble" often releases gramophone records, gives performances for Czech radio and television.