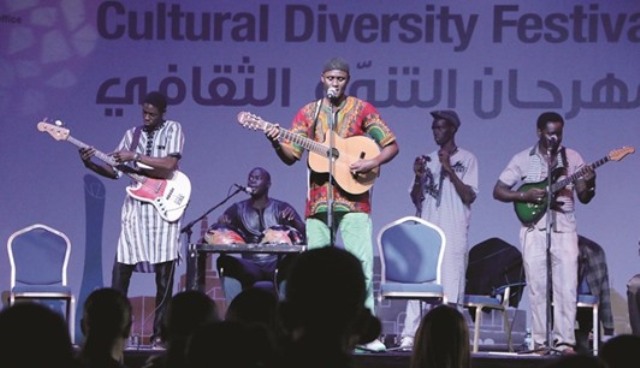 Senegal is not only Dakar rally, but also the county offers some striking tourism attractions, such as the pink waters of Lake Retba, the Goree island with its centuries old buildings and museums; the beautiful Saloum Delta National Park, and wetlands of Djoudj National Bird Sanctuary, and the others.
The Senegalese music, that complemented everything marvelous that this African nation could offer to the world, was presented at Katara Cultural Diversity Festival.
The fragment of this musical extravagance was witnessed by the multi-cultural audience at Katara Esplanade when Paco and Manjack Folk Music Group from Senegal gave a touching performance.
Coming from the Southern region of Casamance in Senegal, the group composed of the musicians from different ethnic groups, which brought diversity to the audience rocked of the rhythms of African traditional instruments such as Kora (a string instrument) and Calabass (drums). Most of the songs were in French, Senegal's language.
The ambassador of Senegal to Qatar Mr. Mamadou Sall told: "I congratulate the Qatari authorities, the Cultural Foundation Katara and UNESCO for organising the event and bringing the group to Doha. Then explaines that such kind of music is popular not just in Senegal, but generally in Africa. This was the first time that this group had been to the Gulf region and hope after this trip such music will also be popular in the Gulf here."
Pape Jean Pierre Mbaye alias Paco Diaz is the result this cultural mixture and music shows profoundly human and transethnic polymorphic entity. The choice of acoustic music intensified by the "bougarabou" Diola, "goumbé" Guinea and mixed with the succulence sounds "wolofo manjack" are the parts of its contribution to new African music.
Paco Diaz is back with the new album of 12 tracks titled Paco Diaz Manjack-Folk. Sounds, calabash manjack the Fulani flute and the swaying rhythm give this album a strong African color.