Category Archives: Featured
Held each November on the Maidan, the outdoor courtyard of the ROHM, this complimentary military music concert is the most popular event of the season, attracting hundreds of people for all the three performances. This year, the performance is of special significance as it marks the 45th year of the reign of His Majesty Sultan Qaboos bin Said, the architect of Oman's remarkable modern Renaissance
Continue Reading
Please see IRF 2015  page for our participants list and more.
Please see MIFF 2014 page for details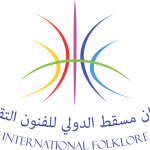 Muscat International Folklore Festival was successfully executed by International Folklore Development Association with the sponsorship of Muscat Municiapality. This event hosted ten dance ensembles from around the world and 2 Omani traditional dance groups. Which is very notable about this festival that it is first of its kind to be held in the Sultanate and proved to be a big success. Talented groups, lovely audience, very good organization, all these added to the MIFF success. An International Folklore Festival had an international assistants team, who came from Brazil: Regis Bastian (President of FEBRARP ), from Austria: Anna Tellic (IFDA ), from UK: Viktorija Zujevajte ( IFDA team ), from Georgia: Tamar Kenia ( IFDA ) and from Serbia: Bosko Gajic ( IFDA executive)
Cuba was represented by Camagua dance ensemble from Havana. Camagua is the benchmark of Cuban culture. Being one of the most important ensembles of the country, it has professional status,with performances in more than 400 cities around the world. Director of the Group: Fernando Medrano Vireya, is one of the most talented choreographers of Cuba, specialized in Dance and Master in Theoretic Studies of Dance from the Superior Institute of Arts of Cuba. Some Rewards: Silver and Gold Award at Folkloriade de Dijon/ France. Oscar of Folklore for Music – Gorizia/Italy. Special Prize – Gorizia/Italy. Best Performance Award – Reims/France. Best Group – Izegem/Belgium. Continue Reading
On September 30th Bahrain was opening doors for the new 21st edition of its renowned Music Festival with artists from Armenia, Jordan, Egypt, Spain, Sudan and Tunisia taking part. It is great honor for our company to be part of this event with organizing Hasmik Leyloyan and Camerton Chamber Orchestra concert, for all those that want to listen to their amazing music please find more information here:
http://www.manamaculture2012.bh/en/AllEvents/MUSIC/MusicFestival/ See the poster here: hasmikE
Oct. 1, 2012 Hasmik Leyloyan
Genre: Qanun Night Country: Armenia
Since the 70's, Hasmik Leyloyan, the "Queen of Qanun" has been considered the innovator of the classical school of Armenian Qanun. Her unique style incorporates the rich history of Qanun by brilliantly blending folk with classical complex composition.
Shaikh Salim bin Oufait al Shanfari, Head of Dhofar Municipality and Head of the Organizing Committee for Salalah Tourism Festival, said that this year's festival will start early on June 21 and ends on July 18. With more than 1, 5 million visitors Salala Tourism Festival is one of the biggest events not only in Oman but also in GCC. Celebrated annually and the festival enjoys the unique climate characterised by light rain, mist, balmy weather, green-carpeted hills and the well-preserved culture and traditional lifestyle of Oman. 'Sal
alah is the region's summer paradise is geared up to witness the season's largest shopping and entertainment extravaganza, all under one roof. Bigger than ever before, the Salalah Tourism Festival 2012 will showcase a variety of cultural, heritage and entertainment activities over a period of 30 days. A broad spectrum of the latest fashion trends, exotic products and items will be on display at the Shopping Fair, held alongside the month long Salalah Tourism Festival. The fair will allow both local and foreign businesses to showcase their products and services, and hence make inroads into the booming market in the Dhofar region.' ( from http://www.salalahtourismfestival.com
Continue Reading