Dubai Shopping Festival 2011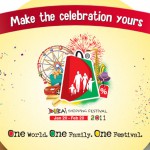 Launched in 1996 by Dubai Government, Dubai Shopping festival considered the longest and largest event of it's kind in the world. This event is to support tourism flow to Dubai Emirate, activate trade and entertain at the same time. Millions of visitors every year is a clear prove of it's success.
This success story makes me proud to be part of it, as some entertainers and dance groups performing there, have been traveling there with my help.
Here they are: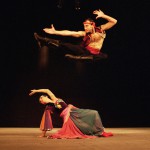 Frula dance troupe, of the the best performing ensembles in Serbia will perform the best dances of their Balkan and European repertoire. Plastic, dynamic of the dances touches all even those not familiar with this type of the dances. In addition to the rhythmic melodies f Balkans, makes you enjoying every moment of the show. More then 1000 successful performances worldwide is a strong reference suggesting you must visit their show in Dubai.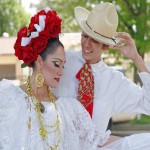 Mexican dance group Leyenda, based in LA, California, have been actively performing in USA, Mexico and many other countries. Founder and director of the group Ms. Gabriela Carbone. She was born and raised in Mexico. She started her dance career in her native country drawing inspiration from the many travels she experienced growing up, which allowed her to meet with many ethnic groups and discover the great diversity Mexico has to offer. Her background includes Drama, Choreography, Scenic Direction, Theater production, Classical Ballet, Ethnography Bellas Artes de México/UACH. Currently, she continues her research and travels to Mexico dancing abroad an average of 120 hours in July every year.
Don't pass their performance in Dubai, it is really very good one!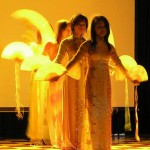 A great success is awaiting the Vietnamese dance group from Hanoi. Their pure and light movements, beautiful costumes and music, will attract attention of many of DSF visitors. The group is first time performing in this event. All those that love Vietnamese culture, dances and music are invited to enjoy their performances!
Djembe Rhythms of Senegal is one of the most attractive and original groups performing in DSF 2011. Their drums want let you pass untouched! The highlight of the season is Lion Dance, which is a performed in particular costumes and attributed to the rural life of Senegal.
Don't pass it!

For the program time-table please see the announcements in the city!
For more information about the events, shopping possibilities, and where to stay during your visit please visit: http://www.mydsf.ae/en