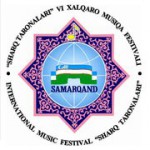 All fans of ethnic music of various nations get ready for the start of International Music Festival "Sharq taronalari" which will kick off on 25th of August and end on 30th. International Music Festival "Sharq Taronalari" is organized every two years by the President of the Republic of Uzbekistan -Islam Karimov with the support of the Ministry of Culture and Sport of Uzbekistan, Ministry of Foreign Affairs of the Republic of the Uzbekistan , the National Broadcasting Company of Uzbekistan, Uzbek Composers' Union and the Mayor Office of the Samarkand region. The main purpose of the festival included a program of cultural activities of UNESCO – the preservation of traditions of national musical art around the world, connecting countries in the center of ancient Samarkand – "pearl of the Orient" You will be surprised and amazed by the bright impressions of great event, connecting with creative collectives from over 50 ensembles from around the world and get a colorful acquaintance with the culture of Uzbekistan.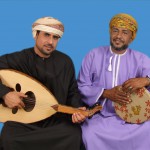 International Folklore Development Association ( IFDA) from Austria is coordinating participation of Omani traditional musicians and singers Farid Al Balushi and Ishaq Al Harthy to take part in this event. The duo will play in the competition following peaces: India Ship, Air breeze and the Nights. IFDA team wishes to musicians a safe trip to Uzbekistan and enjoying the beauty of Samarkand, while also to win the highest prize in the competition. IFDA values its cultural activities in the Sultanate and we see this kind of support for Omani musicians as the least we can do for the country so generous towards many foreign artists.
A festival that presents magic of culture, music and dances of Central Asian countries comes to life in Doha. The festival will host such big names like Salamat Sadikova, Ramiz Usmanov, Rauf Avezov, Ofarin Dance theater and many others. It will open its doors to public on 23rd with small fashion show, amazing photo exhibition with works of renowned photographers: Eric Lafforgue, Chris Herwig and Boaz Rottem.
Opening ceremony will be in conducted in Katara Art Center from 05:30:pm till 08:00:pm. Admission is open .