Carmen to Doha in June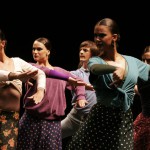 Inspired by the work of Prosper Merimee Plot, Choreography and lighting by Antonio Gades and Carlos Saura. After great success that film CARMEN had, Antonio Gades decides to produce it's version for theater, which premiere in Paris was popular and critical success, revealing Gades to be not only one of the best dancers in the world but also one of the greatest choreographers. Creating CARMEN , Gades had his own vision and reasons. This he explained in press conference, showing Carmen in new light, not men-eater, neither frivolous, but an honest woman, when saying she loves she does, when she says she doesn't love, she means it, a free woman. She doesn't treat her feelings as her private property too. In her understanding of freedom, she prefers to die rather then loose it. Carmen always was looked and treated as frivolous woman, but the reality is different in a way Gades presents it, her concept of class and her nobility. Talking about the great success that CARMEN had around the world Gades said, that Merimee brought Carmen to France but we've taken her back to Spain.. Presenting CARMEN Gades broke the stereotypes. In 1837, when Merimee wrote Carmen, she scandalized the puritans, it was then early to talk about genuine female emancipation.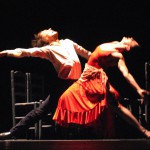 Don Jose from another hand, is fugitive, who does think about his loved one as private property. Since 2004 Antonio Gades foundation entrusted Stella Arauzo with leading the new Antonio Gades company as it's artistic director and playing the role of Carmen. CARMEN is planned for 18th of June, on the stage of Qatar National Theater in the frames of Doha – Capital of Arab Culture. For more information please feel free to contact me.