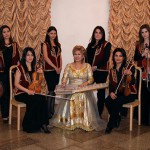 A complement to the upcoming Omani Women's Day 2013 celebrations, this fabulous program features Omani and international performers coming together to celebrate the women of the nation on 8th of October, 2013. Armenia's "Queen of the Qanon," Hasmik Leyloyan, will share her dazzling mastery of this complex string instrument. A highly sought-after orchestra member, she is also no stranger to solo performance and brings a virtuoso's polished finesse. Leyloyan's ensemble will be followed by that of Egyptian marimba star Nesma Abdel Aziz, who has enchanted audiences around the world with her spirited approach to classical and contemporary music, both Arab and international. The evening's dozens of performers will also include the ladies of the Royal Oman Symphony Orchestra, the First Royal Group for Oriental Music and Folklore, and special surprise guests. ( Must say that the special guest was famed singer Kazem Saher and his orchestra)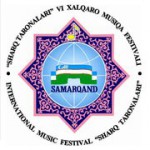 All fans of ethnic music of various nations get ready for the start of International Music Festival "Sharq taronalari" which will kick off on 25th of August and end on 30th. International Music Festival "Sharq Taronalari" is organized every two years by the President of the Republic of Uzbekistan -Islam Karimov with the support of the Ministry of Culture and Sport of Uzbekistan, Ministry of Foreign Affairs of the Republic of the Uzbekistan , the National Broadcasting Company of Uzbekistan, Uzbek Composers' Union and the Mayor Office of the Samarkand region. The main purpose of the festival included a program of cultural activities of UNESCO – the preservation of traditions of national musical art around the world, connecting countries in the center of ancient Samarkand – "pearl of the Orient" You will be surprised and amazed by the bright impressions of great event, connecting with creative collectives from over 50 ensembles from around the world and get a colorful acquaintance with the culture of Uzbekistan.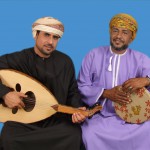 International Folklore Development Association ( IFDA) from Austria is coordinating participation of Omani traditional musicians and singers Farid Al Balushi and Ishaq Al Harthy to take part in this event. The duo will play in the competition following peaces: India Ship, Air breeze and the Nights. IFDA team wishes to musicians a safe trip to Uzbekistan and enjoying the beauty of Samarkand, while also to win the highest prize in the competition. IFDA values its cultural activities in the Sultanate and we see this kind of support for Omani musicians as the least we can do for the country so generous towards many foreign artists.
Shaikh Salim bin Oufait al Shanfari, Head of Dhofar Municipality and Head of the Organizing Committee for Salalah Tourism Festival, said that this year's festival will start early on June 21 and ends on July 18. With more than 1, 5 million visitors Salala Tourism Festival is one of the biggest events not only in Oman but also in GCC. Celebrated annually and the festival enjoys the unique climate characterised by light rain, mist, balmy weather, green-carpeted hills and the well-preserved culture and traditional lifestyle of Oman. 'Sal
alah is the region's summer paradise is geared up to witness the season's largest shopping and entertainment extravaganza, all under one roof. Bigger than ever before, the Salalah Tourism Festival 2012 will showcase a variety of cultural, heritage and entertainment activities over a period of 30 days. A broad spectrum of the latest fashion trends, exotic products and items will be on display at the Shopping Fair, held alongside the month long Salalah Tourism Festival. The fair will allow both local and foreign businesses to showcase their products and services, and hence make inroads into the booming market in the Dhofar region.' ( from http://www.salalahtourismfestival.com
Continue Reading