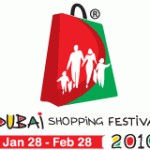 Dubai shopping festival started on January 28th and is going to its end on 28th of February. And we can proudly announce that we have contributed to success of this wonderful event with five participating groups.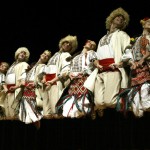 Frula Dance company, one of our best dance groups, have been frequently invited to Dubai, for both Shopping and Summer Surprises festivals. They always perform different programs, never repeating themselves, always original, dynamic, beautiful dances.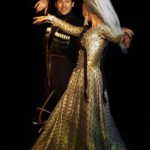 Egrisi dance group from Tbilisi, Georgia is the second time travels with us to Dubai. They are young, well trained, with fiery Caucasian dances and music, that is becoming more and more attractive for Arabic audience. I thank them for their contribution and sure that we will continue our cooperation.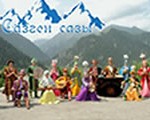 First time we have been inviting Kazakh group to Dubai and we are great to announce that we were right in choosing this wonderful group called Sazgen Sazy. They have beautiful dance program, the voices of the mysterious musical instruments like the sounds of the dombra, sybyzgy, shankobyz, zhetyghen, syrnai and kylkobyz produce an impression of these instruments coming to life and can cause a delightful rapture with those who listen to these enchanting sounds.(Bagdat Tileghenov ) We thank the group for their contribution and looking forward for other possibilities that can open for us new cooperation horizons.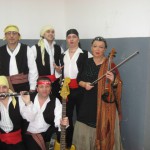 It is also first time we work with this professional music band, 6 professional musicians, playing fantastic music, ther program is rich and they can play for hours. I thank them for accepting our invitation and for their professional performance on the stages of DSF. Unfortunately I do not posses the photos of our fifth group from Turkey, but I do thank them as well for their contribution. While I was in Vienna, monitoring the participation, my friend and partner – Mustafa, was doing the work, and he was in Dubai all the time and get most of headaches that could occur during any such large scale participation. Mustafa did great work and I thank him for taking care of all the groups perfectly. Thanking Dubai-es that attended our events, I look forward to offering them new performances of our various groups for upcoming Dubai Summer Surprises events!